Bungalows with a view
A better place to enjoy a holiday in Norway with family and friends than Kvitfella you will rarely find. The bungalows are situated high above Gloppefjorden with a panoramic view of the fjord and surrounding mountains, and remains of a viking burial close to the cabins shows that this place has been popular for a long time.
While staying with us you can experience life on the farm, go hiking in the forests and mountains, and go fishing in the fjord or lakes. You find a great hiking and fishing terrain in the many valleys and lakes around the place. You can, of cause, just relax and enjoy the view from the cabin patio. It is also a short distance to many the many villages in the area.
The cabins are an excellent starting point for day trips to the region, from the inland glaciers to the Atlantic coast. Gloppen and neighboring municipalities are known for having a rich festival and cultural activities, and everything is easily accessible from Kvitfella. The Gloppen river is among the most popular salmon fishing river in the country.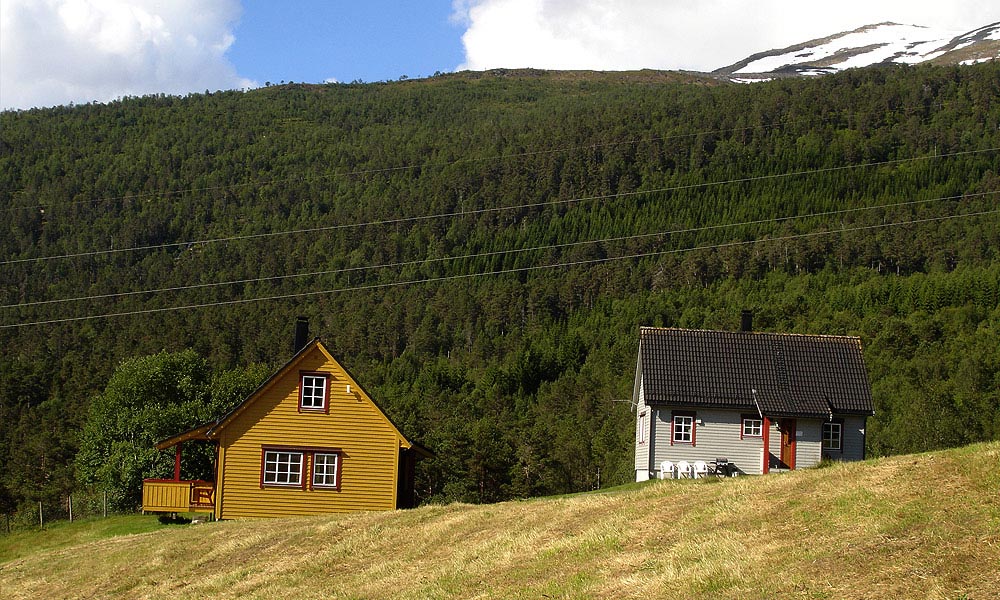 Spacious and well- equipped cabins
We have two spacious cabins with everything you need for a successful holiday, all year round. In each cabin you will find a large living room, a well equipped kitchen, four bedrooms with, all together, eight beds, hot and cold water, a bathroom, a dishwasher and a washing machine, a fridge and a freezer, internet and a satellite-TV with a wide range of norwegian, english, german and other foreign channels. In addition, there is an extra freezer on the farm for those of you who are extra lucky catching fish or game while staying here. There is car parking at each of the cottages.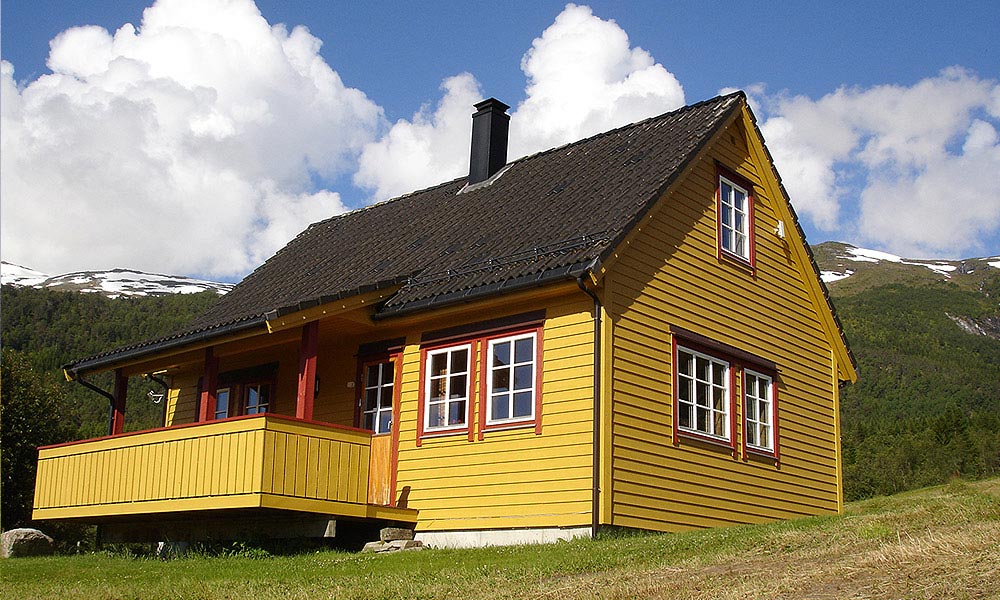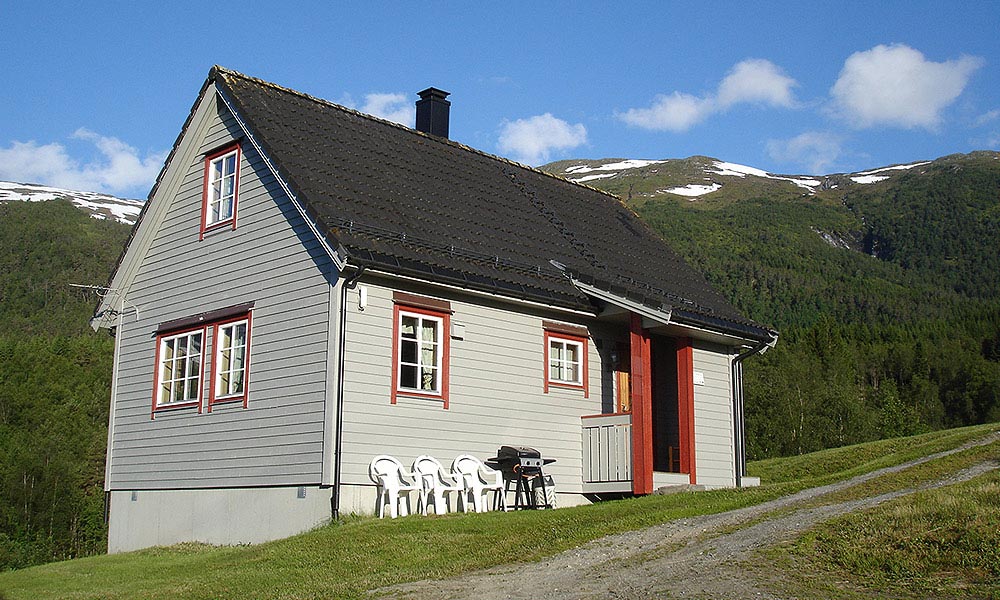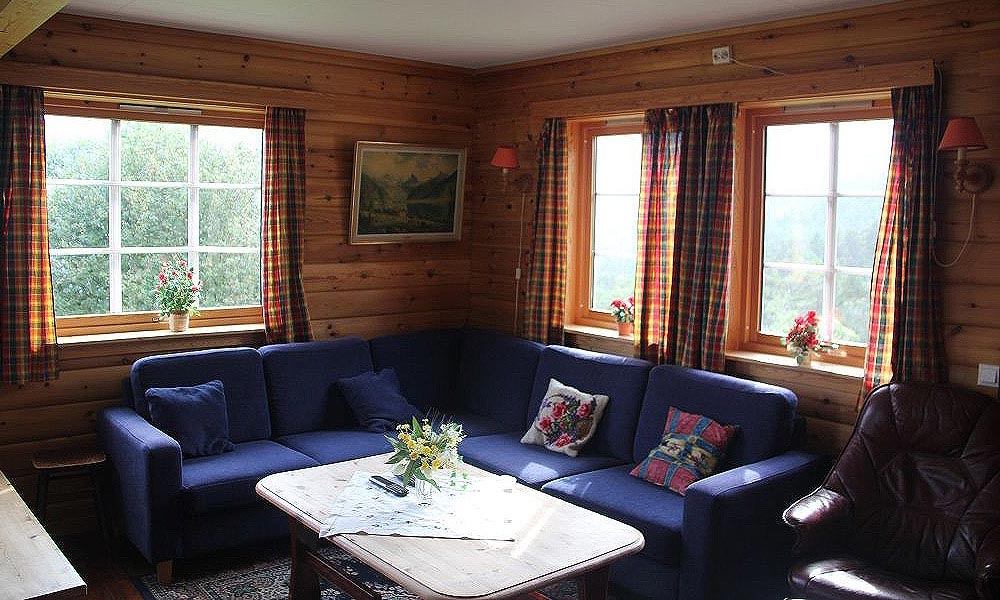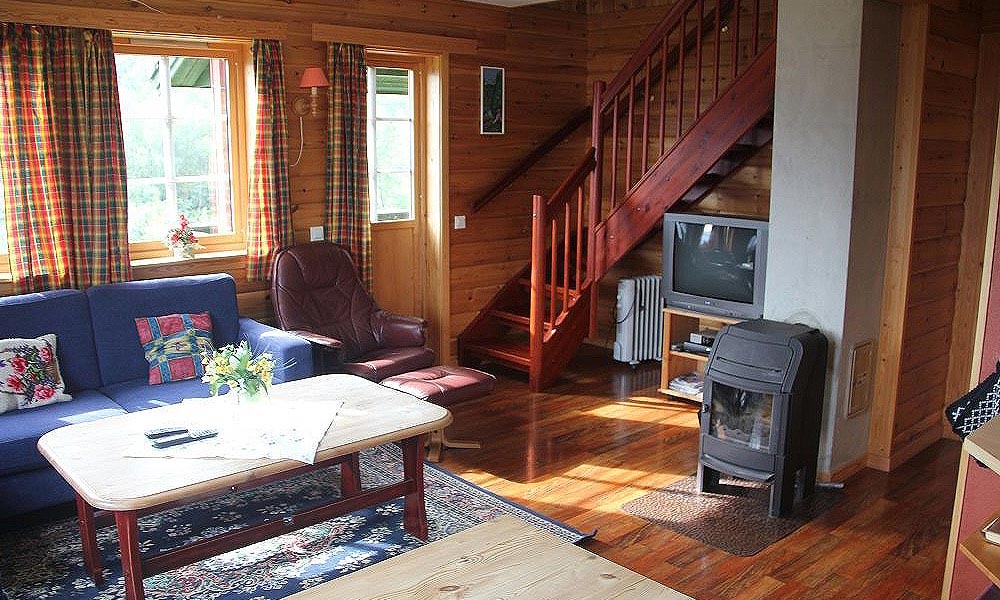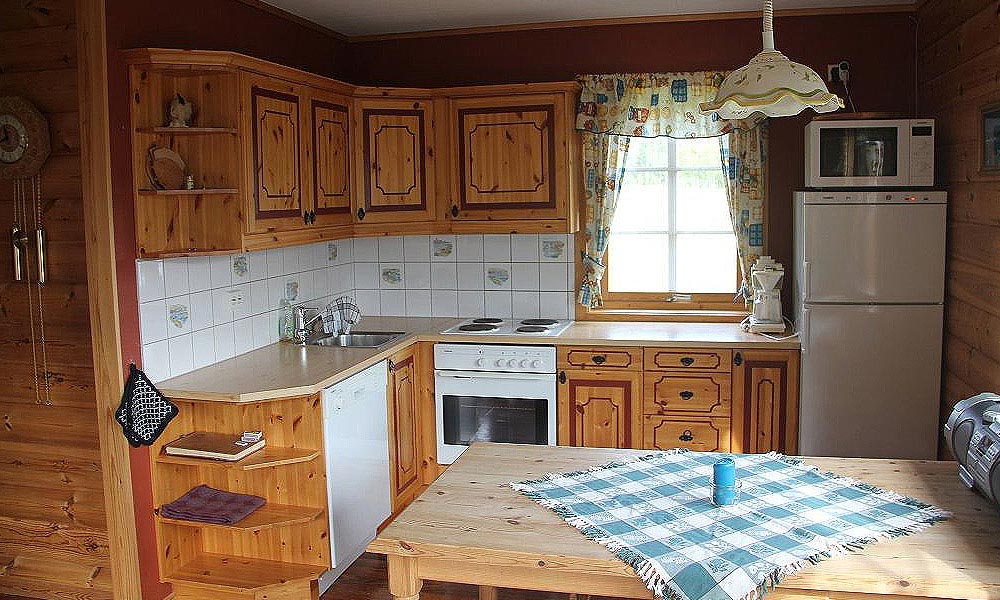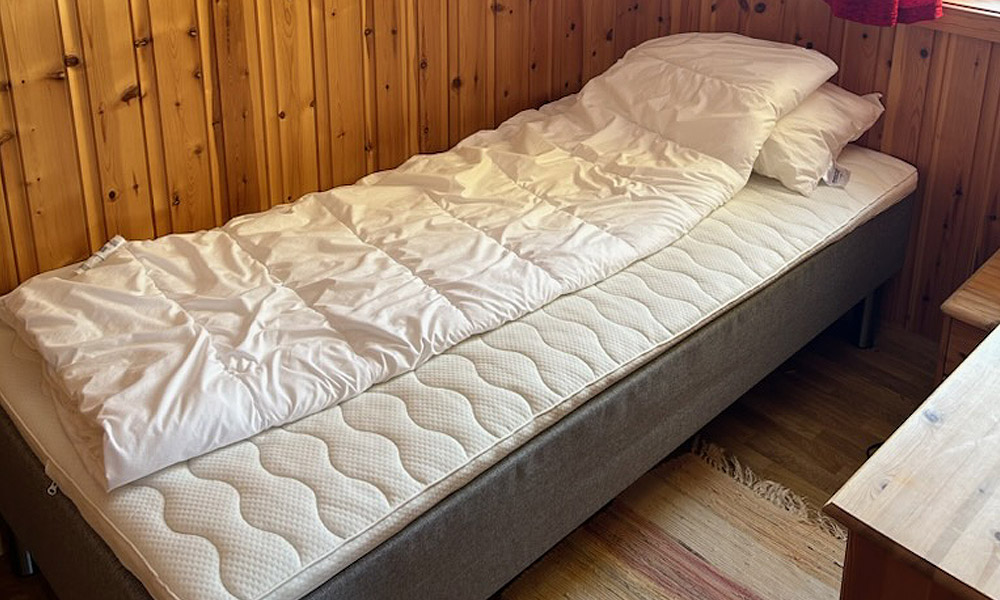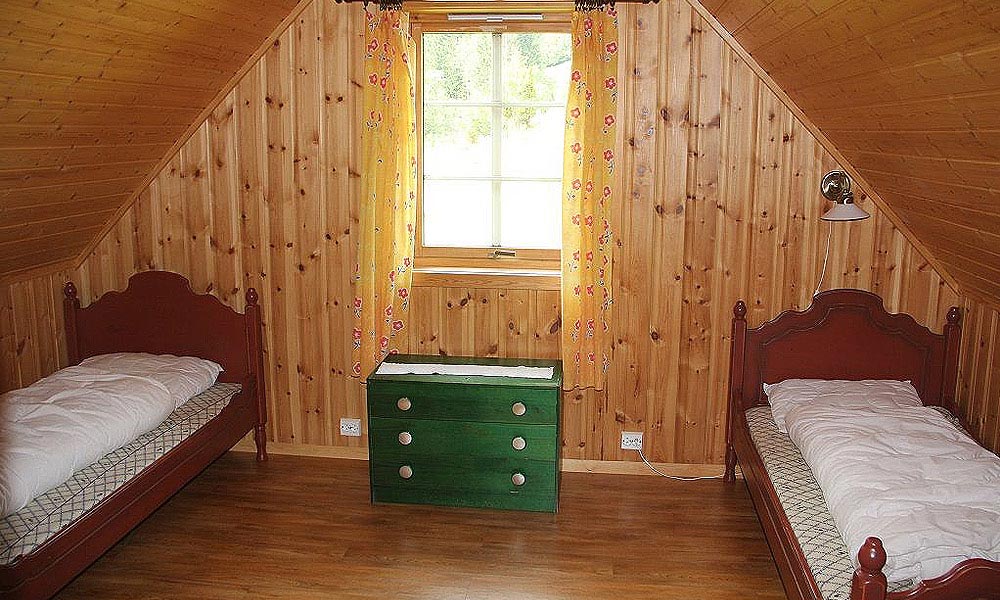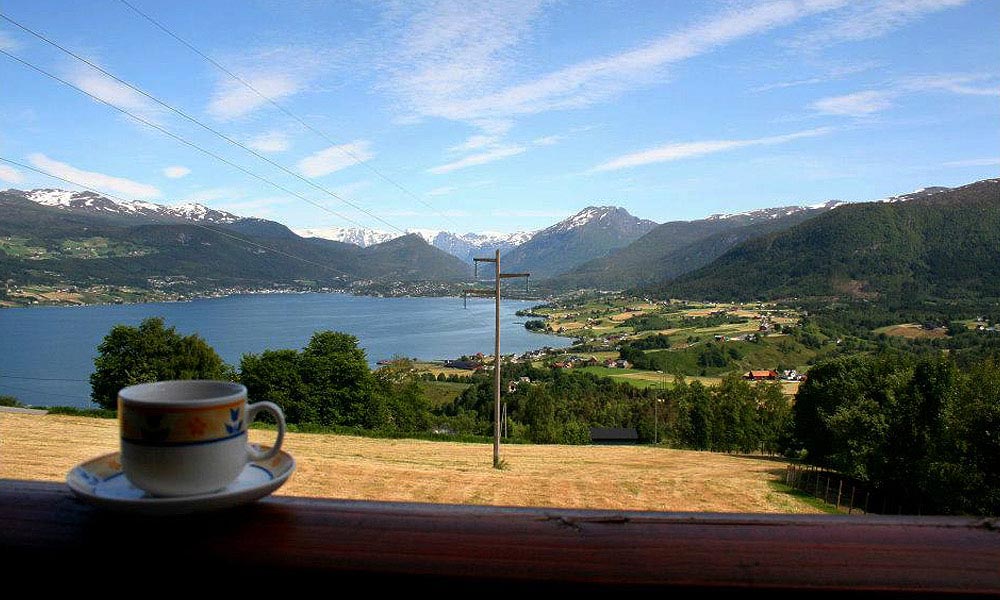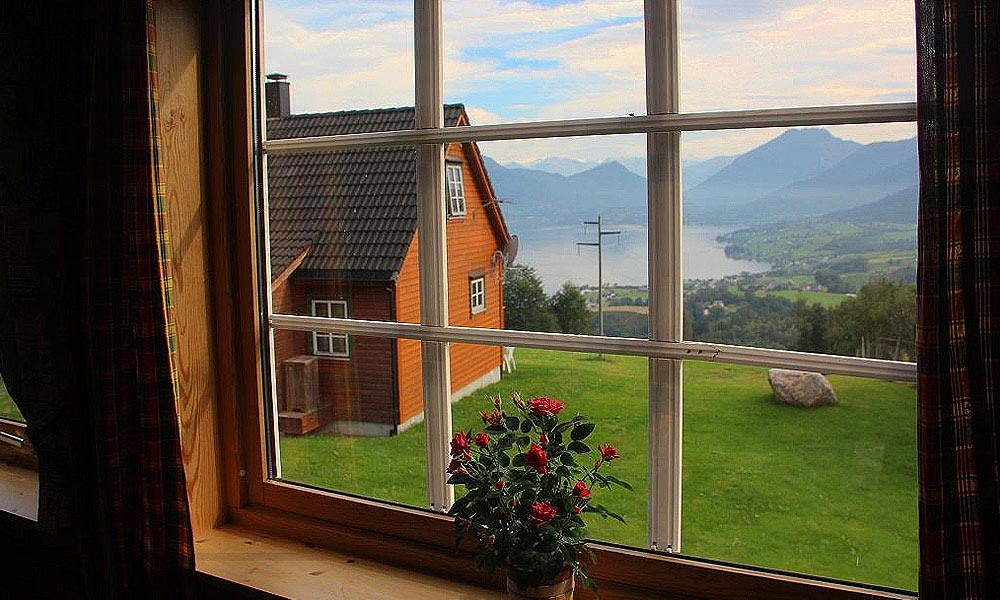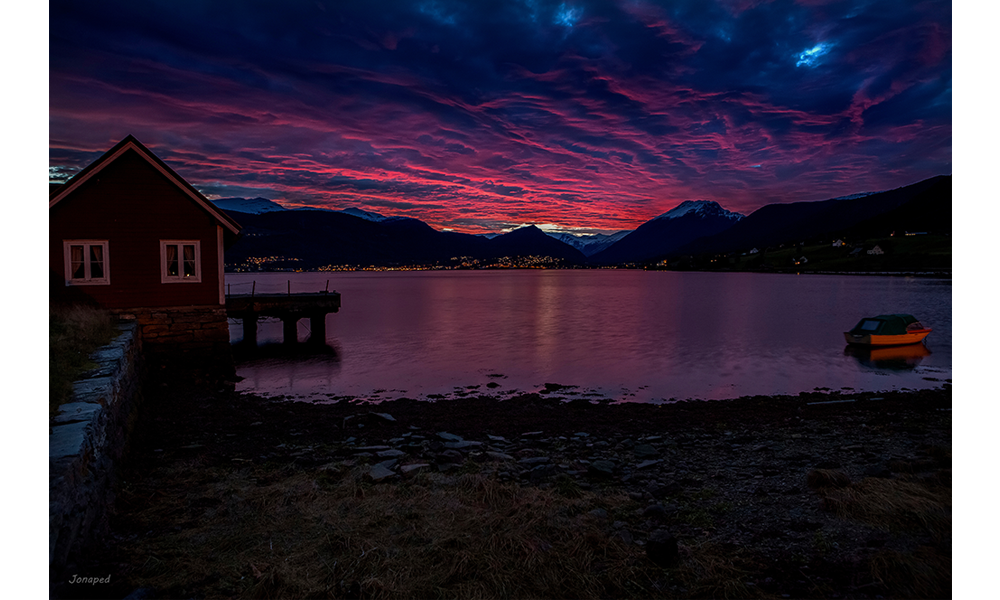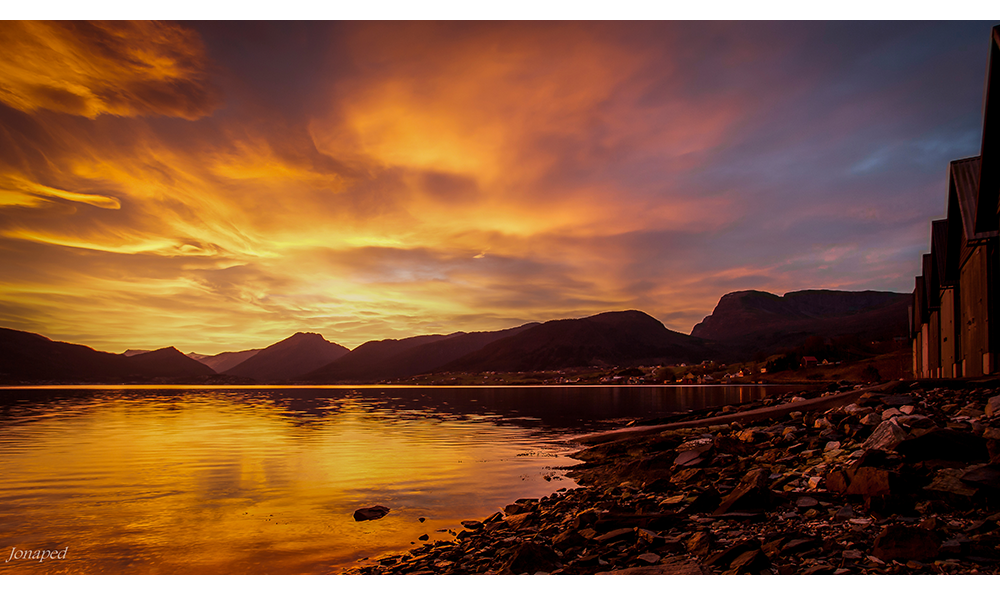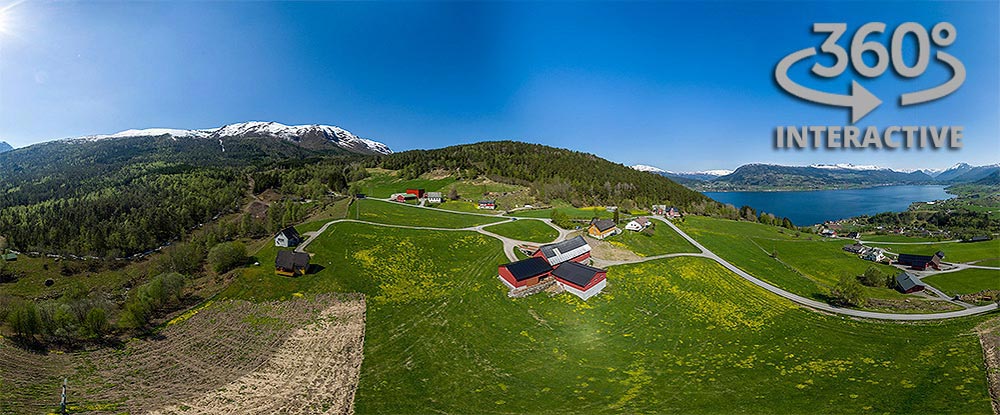 Get the full 360° overlook
See around the rooms inside the cabins, and an airview of their surround outside.
Pricing
Day: NOK 1200,-
Week summerseason: NOK 6000,- including boat rental
Week winterseason: NOK 4500,- including boat rental
Final cleaning: NOK 500,-
Bed linen and bath towel rentals: NOK 100 pr. set

Kvitfella Holyday Cabins

Email: post@kvitfella.no

Phone: (+47) 57 86 77 74

Cellphone: (+47) 957 42 281 /
(+47) 991 51 488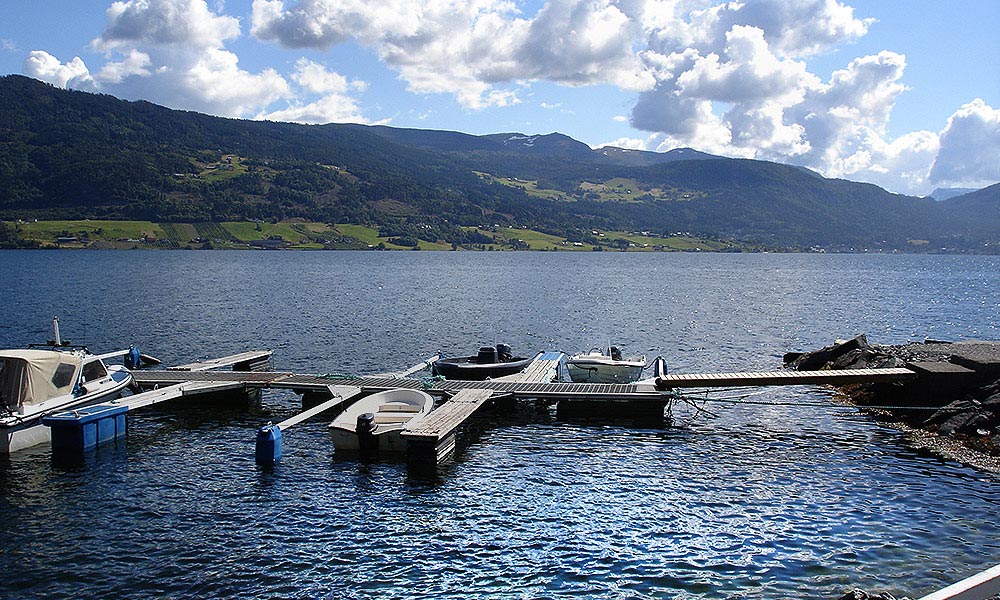 All you need for fishing trips
If you like fishing, here is good opportunities for that, both in the fjord and the many mountain lakes. In the fjord there are both salmon and trout, as well as more usual fish like cod, coalfish and pollack. Some seasons, you also might get herring and mackerel. In the lakes mountain trout are most common (A fishing license for fresh water fishing can be bought at local shops).
Each cabin comes with a boat which lies at the small harbor on the fjord. The boats, one «Øien» and a «Pioner», are both 15 feet and have 25hp outboard motor with an electric start. Lifejackets follows, and it is possible to rent a sonar. At the farm there is a special room for you to gut and clean your fish, there is also an extra freezer for each cottage, if you are really in for some good fishing.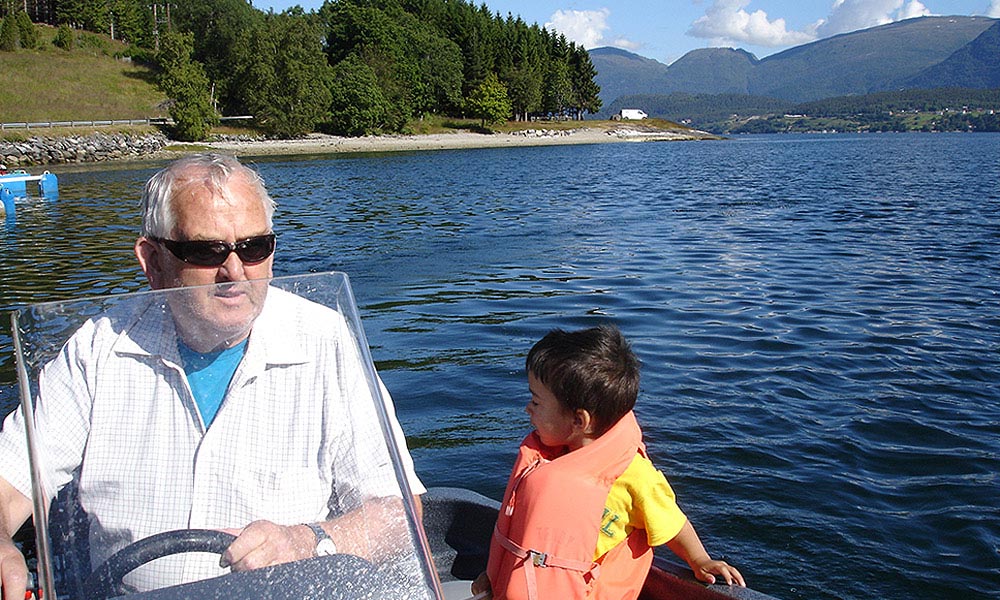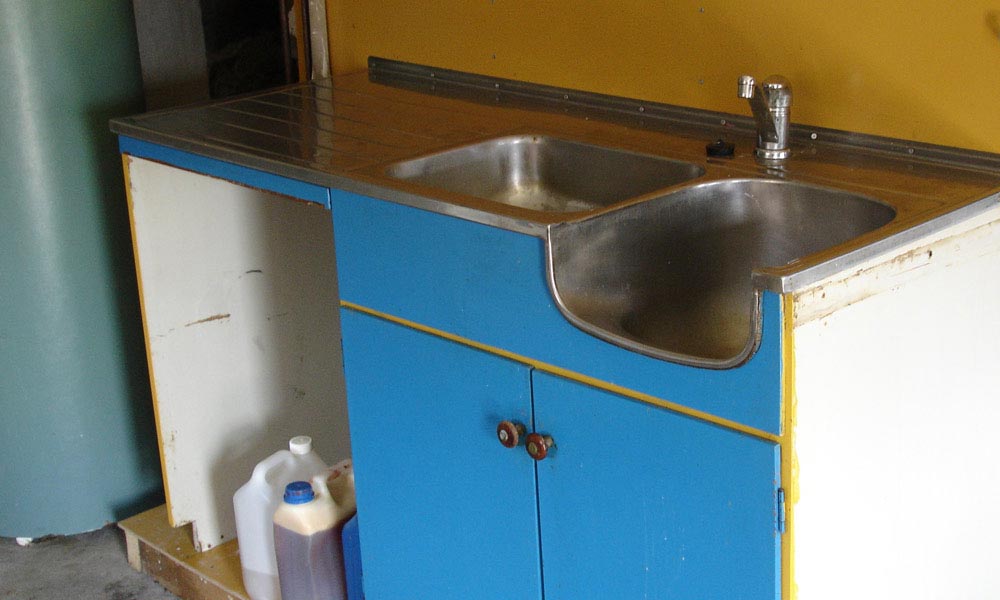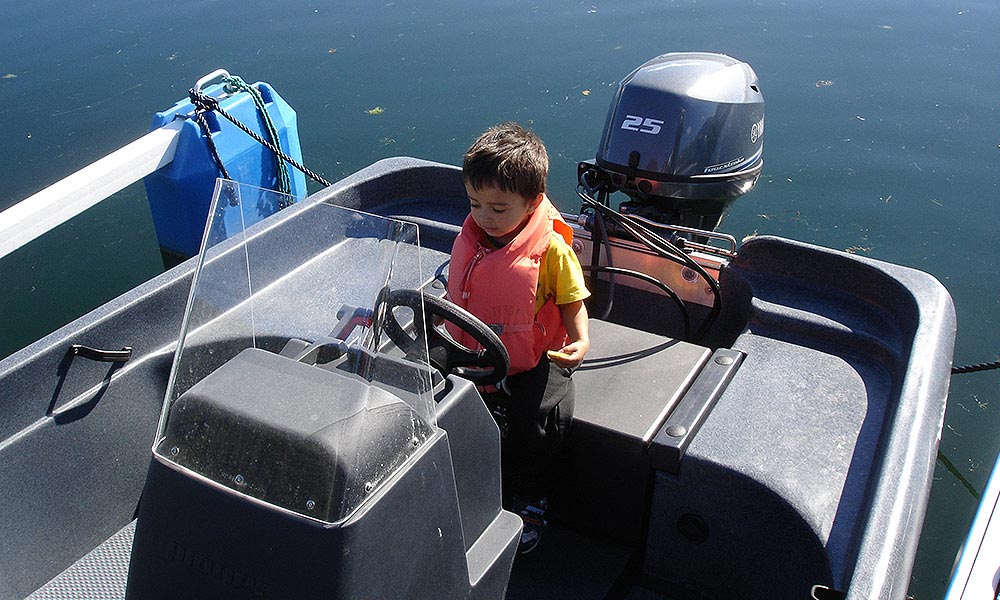 Where to find us: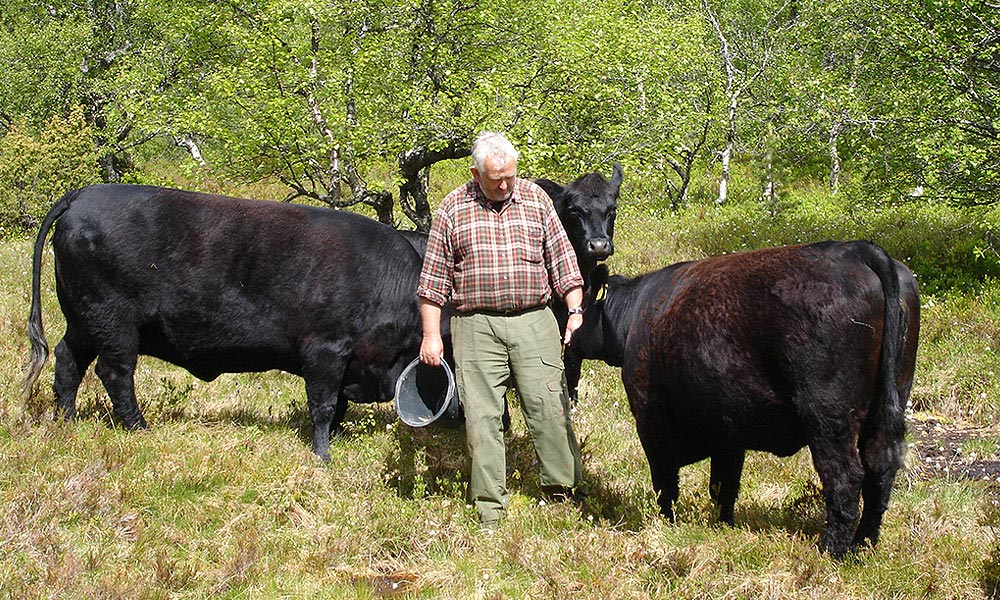 A working farm
The farm is located on Rauset, 13km from Sandane center. Our main activity is calfs and bulls, and the animals roam freely in the surrounding countryside. Here is also a hydroelectric power plant using water from the river that gave the holiday cottages their name. Half up in the mountains, 530 meters (1740 ft.) above the fjord, are the farms summer pasture Rausetstøylen. You can walk the tractor road, but you can also use the old stone-path. Here you will find a cozy little place in the sun, with uninterrupted views to it all.
Pictures from the farm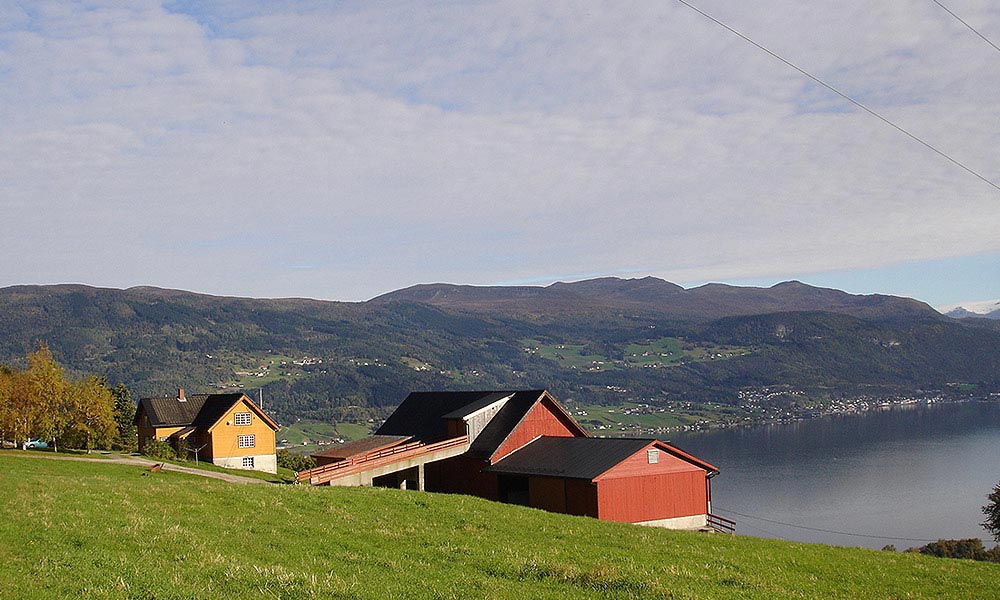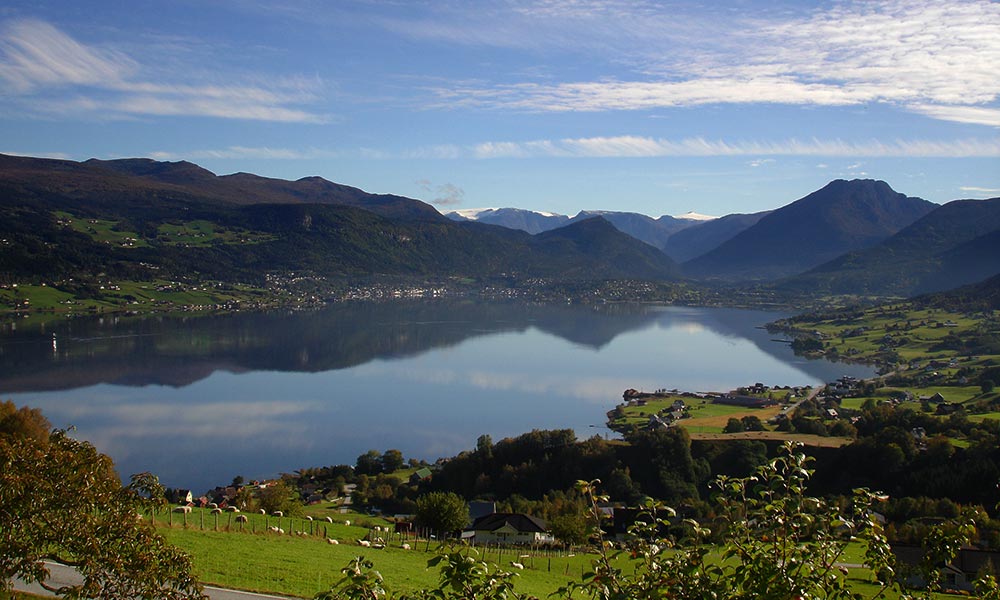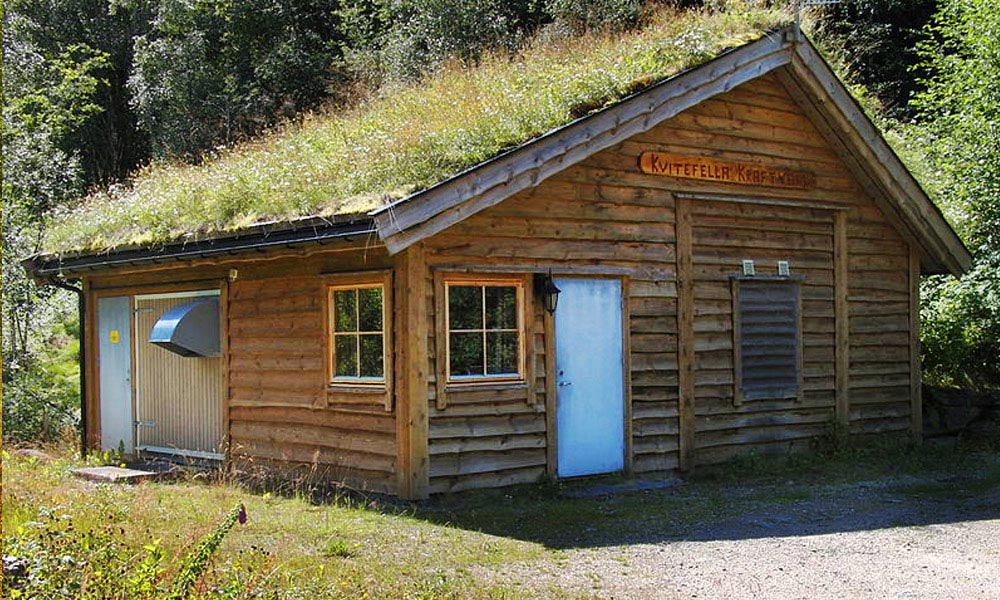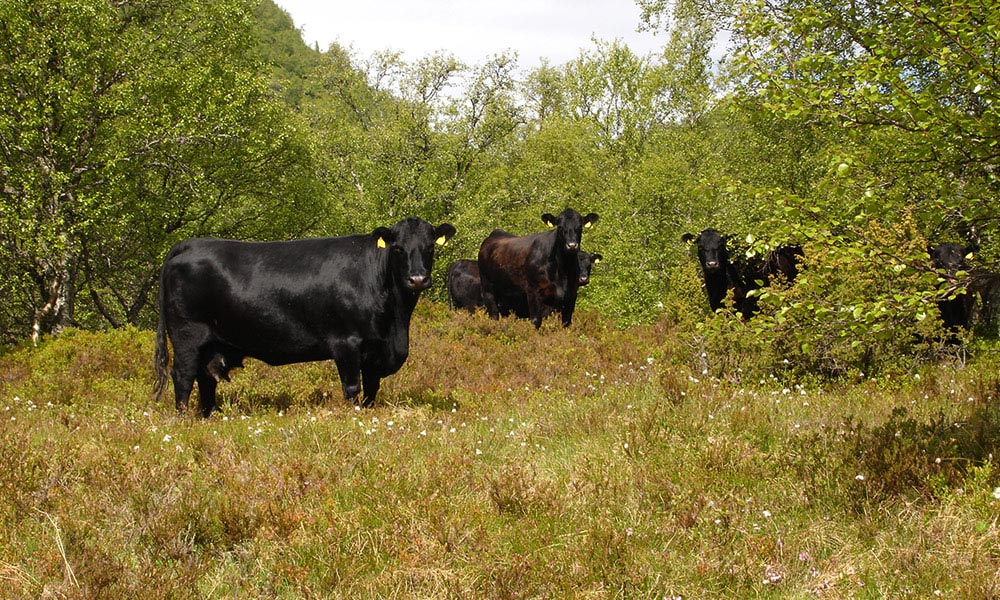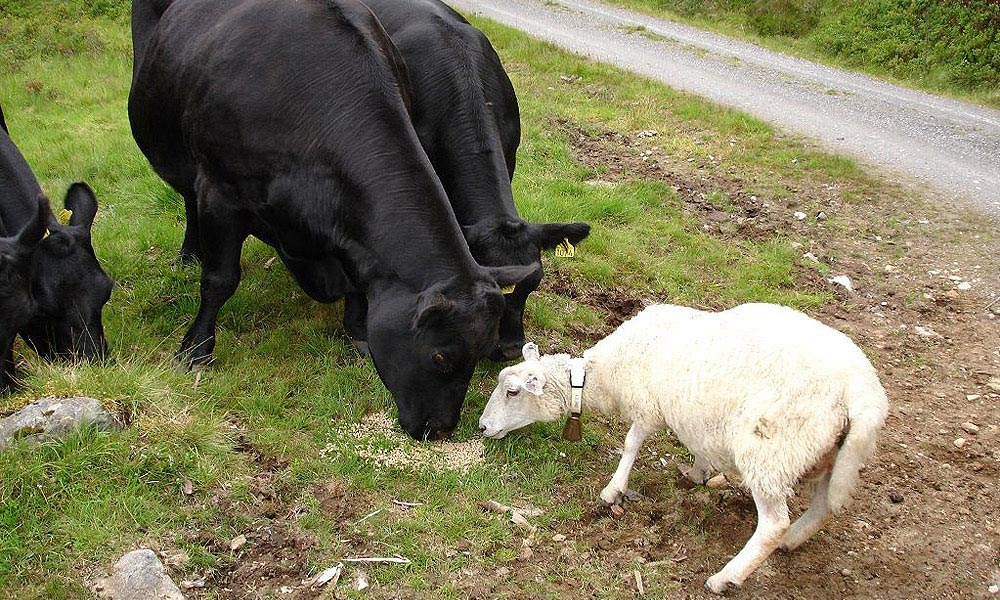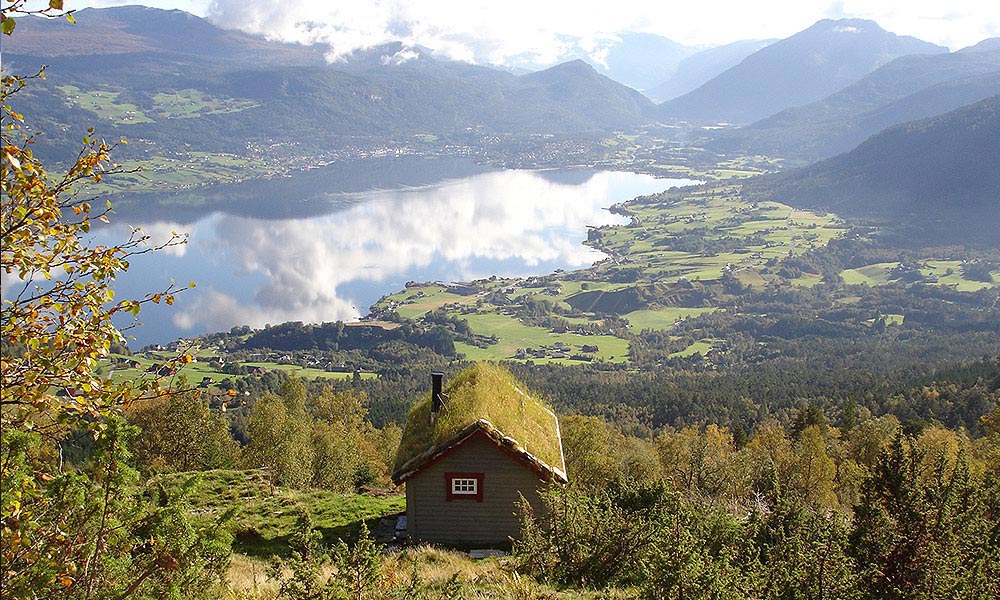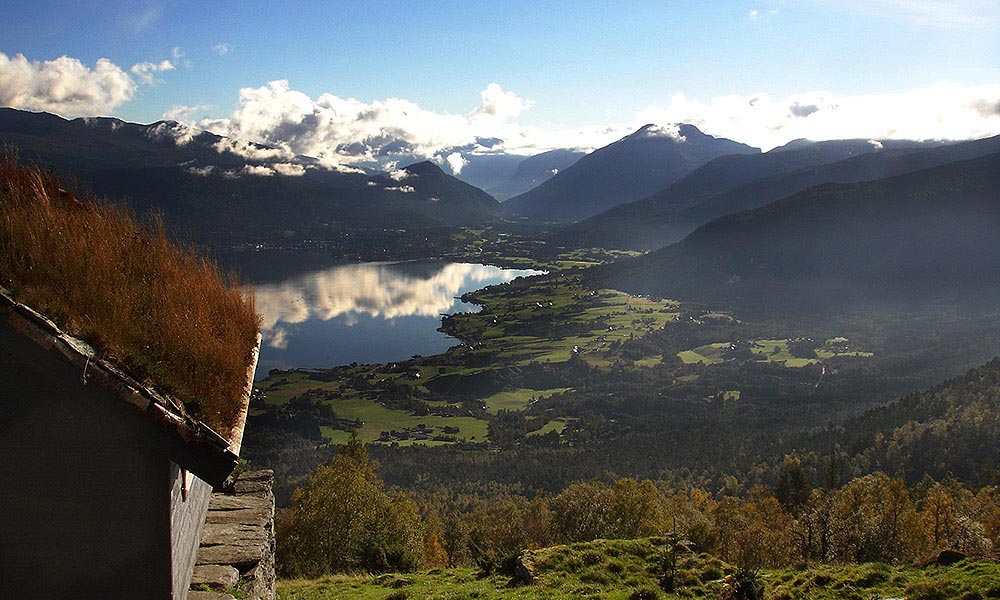 Activities in the area
Stall Rygg
Riding for everone.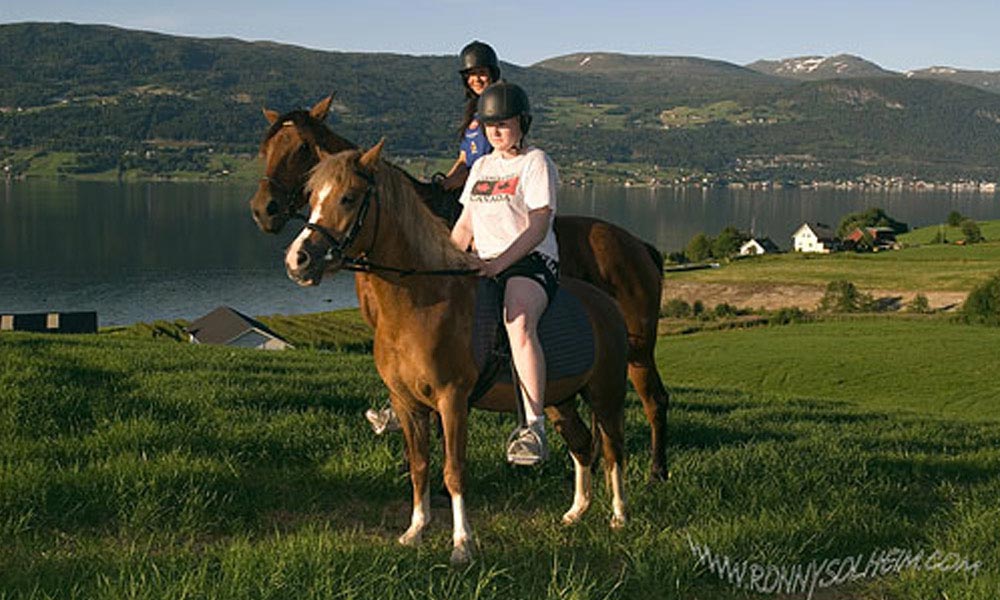 Russehola
A short walk to dramatic wartime history.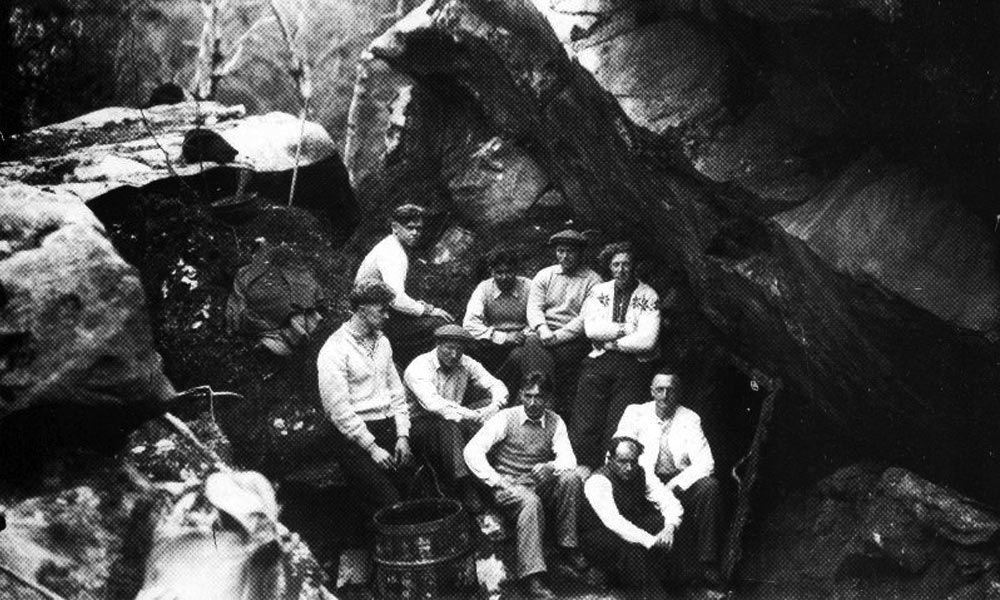 Nordfjord folkemuseum / Holvikejekta
Open air museum, exebitions and cafeteria.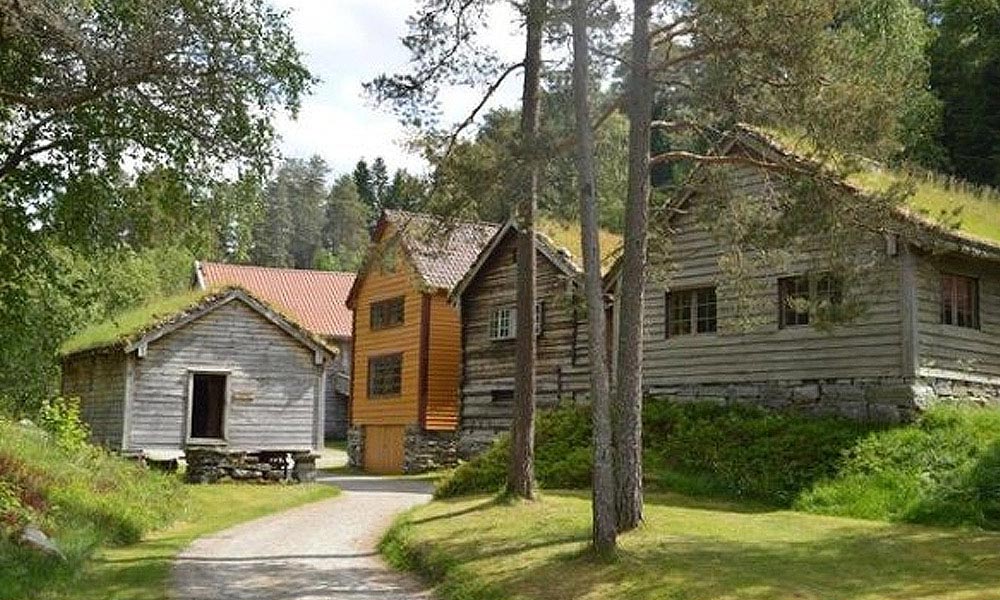 Antikk & raritetar
«The Antics Roadshow» within a barn.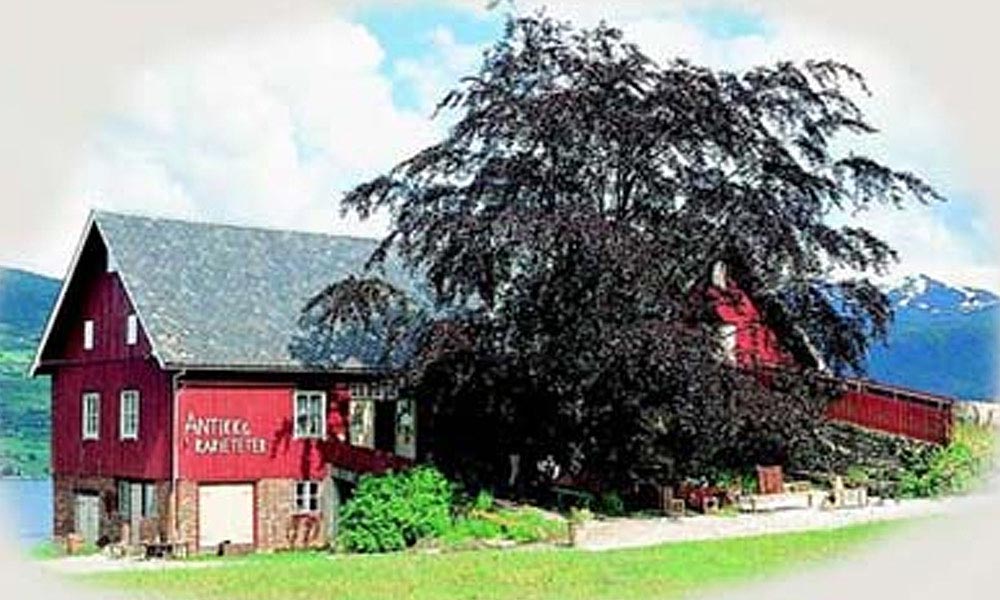 Nordfjord Grovsyklarlaug
Mountain bike racing. Photo from website.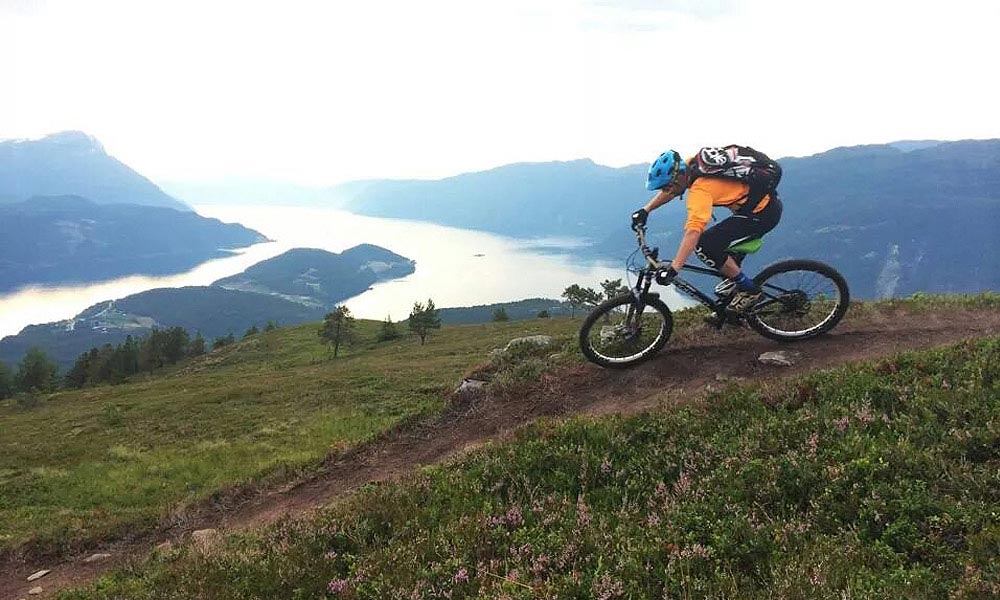 Sandane Golfclub
A nine hole course in stunning surroundings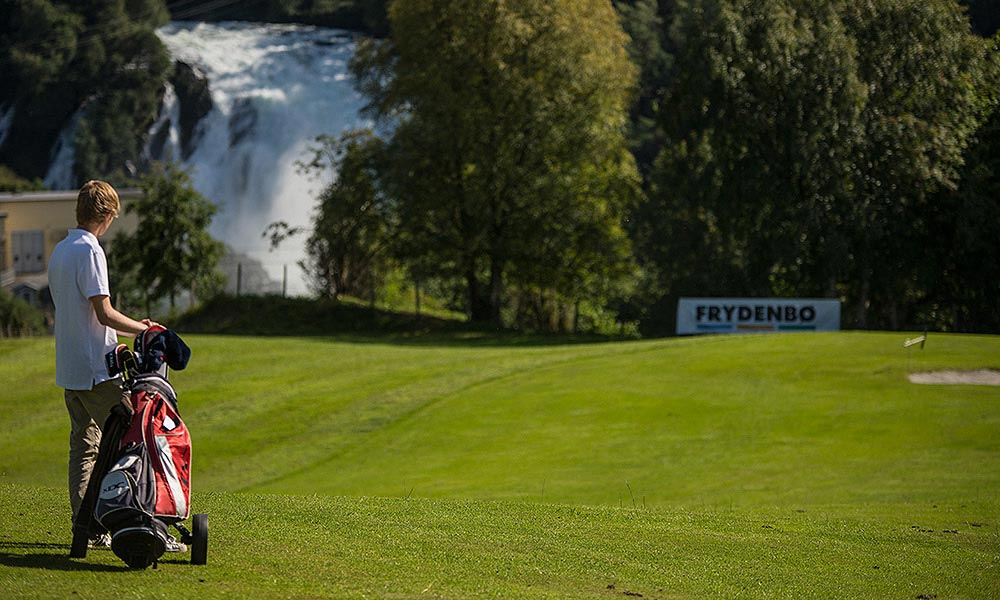 Gloppen Kayak Club
Paddling activities and kayak rental.